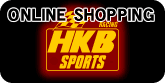 Best Steering Wheel Bosses available on the Market for Japanese Cars!
Made in Japan Quality available in Switzerland Now! Permanent stock available.
Cant find a boss for your car? Call us: +41 21 784 50 50
HKB Sports is a brand that is made by Toei company. The HKB lineup has many different Steering Wheels, Boss Kits or Hub Adapter, Wheel Spacers as well as an assortment of car accessories. Chances are very high, that in the case your car is Japanese, that there is a hub adapter for you.
Brands that have Boss kits availabe:
Toyota
Nissan
Honda
Mitsubishi
Mazda
Subaru
Daihatsu
Isuzu
Suzuki
VW
Cant find a boss for your car? Call us: +41 21 784 50 50