Welcome back to the "Executive Drift Car" Project Episode 2
The interior of a car is very important. We like to explain this to our customers when they are searching for parts in their interiors. When you think about it, where do you spend most time in when using your car? Let's take it a step further, what are you constantly touching or looking at when you are using your car?
Yes thats right, your interior, steering wheel, shifter, pedals and more.
This is why is very important to have high quality parts for your interior. Not only will it be safer for your, but those are elements that you are constantly in contact with.
This is why we only chose the best for our interior and will be updating it step by step.Lets keep in mind that this a street car that will be used for drifing and occasional grip track days.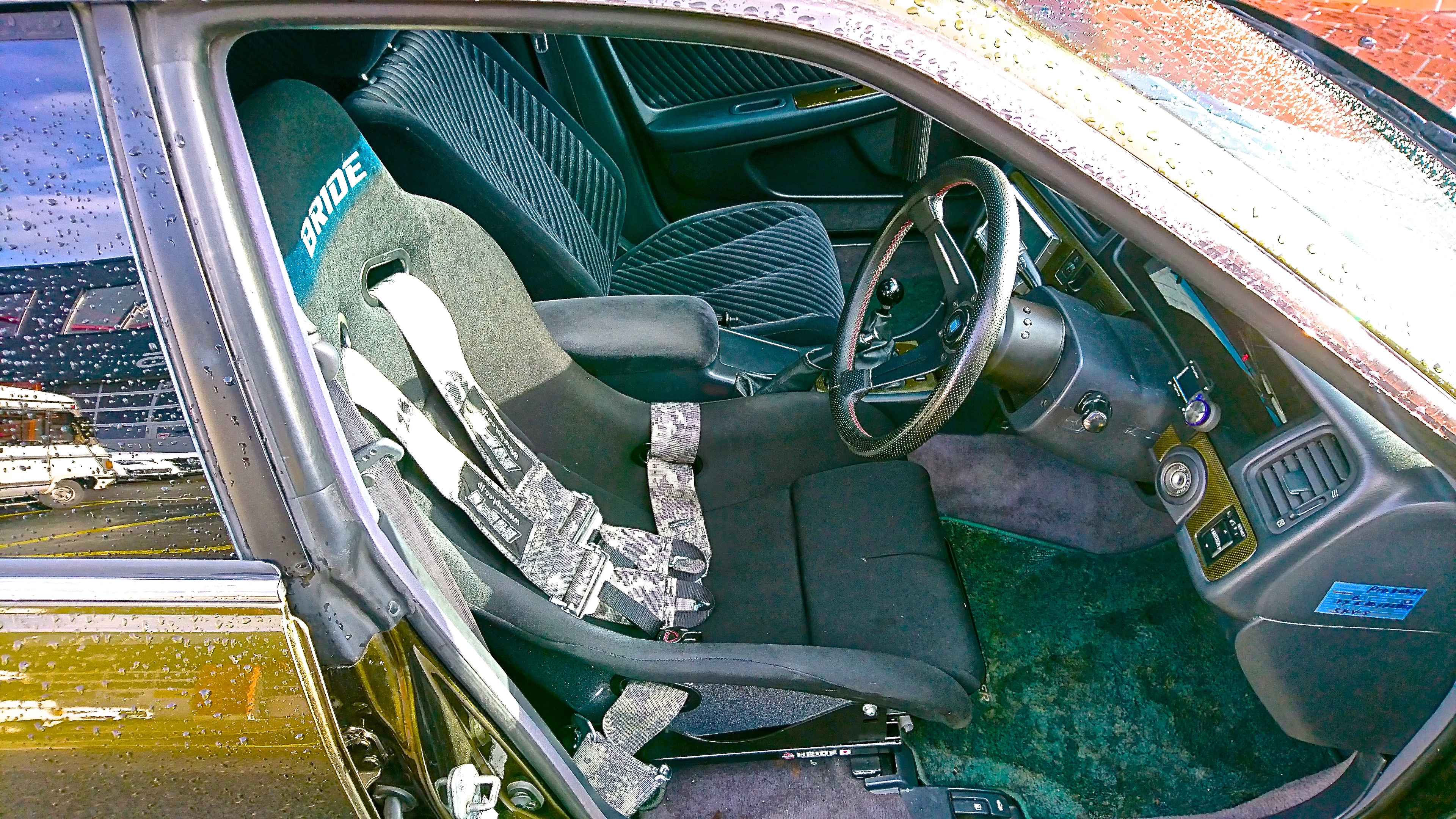 As you can see, we replaced the ordiginal driver seat by a  Bride Zeta 3 XL with the special Bride XL type seat rails
The main advantage of the BRIDE Zeta III XL is that it fits better the average European waist. Jesse being close to 2 meters tall doesn't fit in regular Bride seats. This is why he chose the XL version. You might have noticed, this seat has been installed in various cars such as our Nissan Skyline ER34 demo car or the Toyota Corolla AE86 that was our first demo car.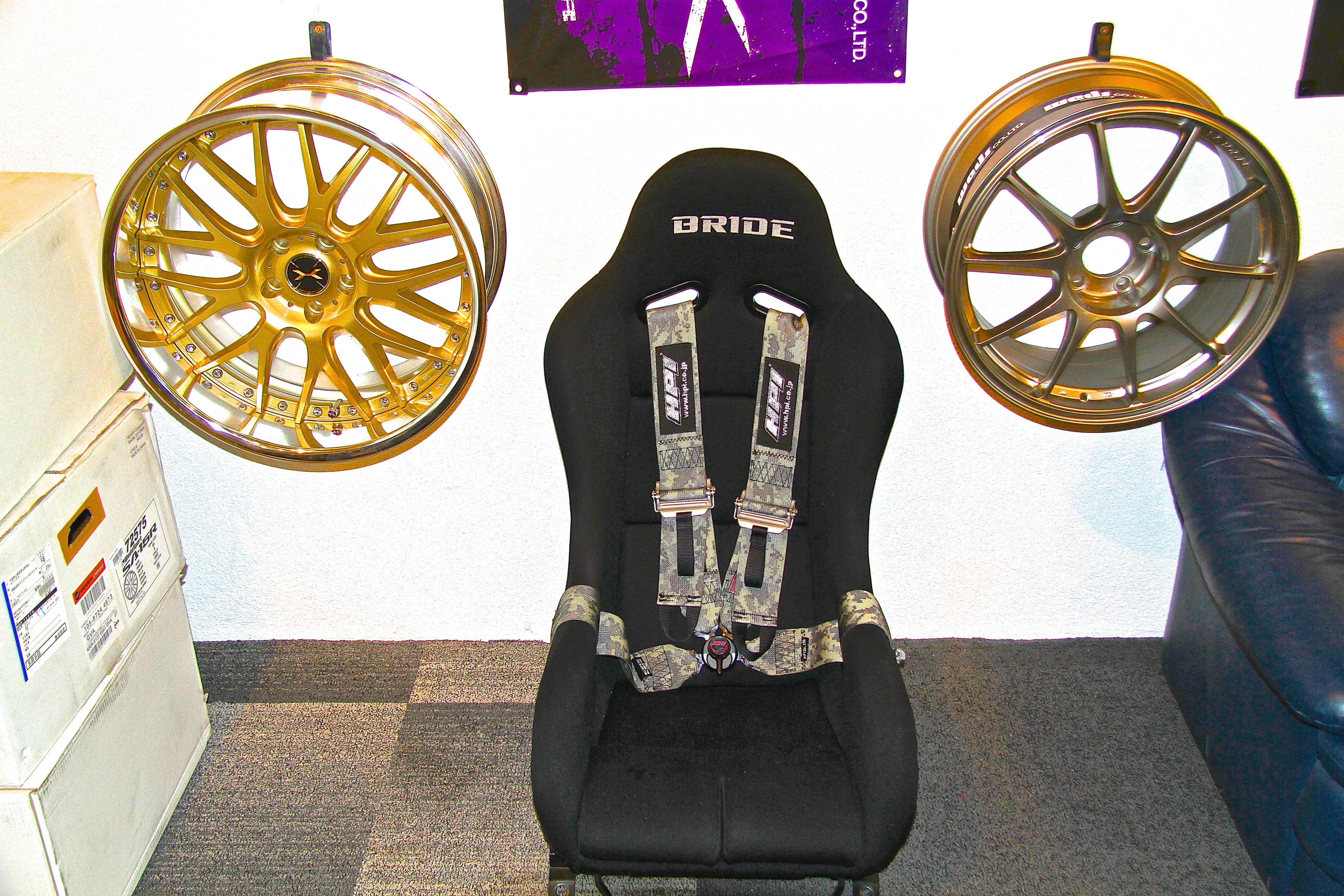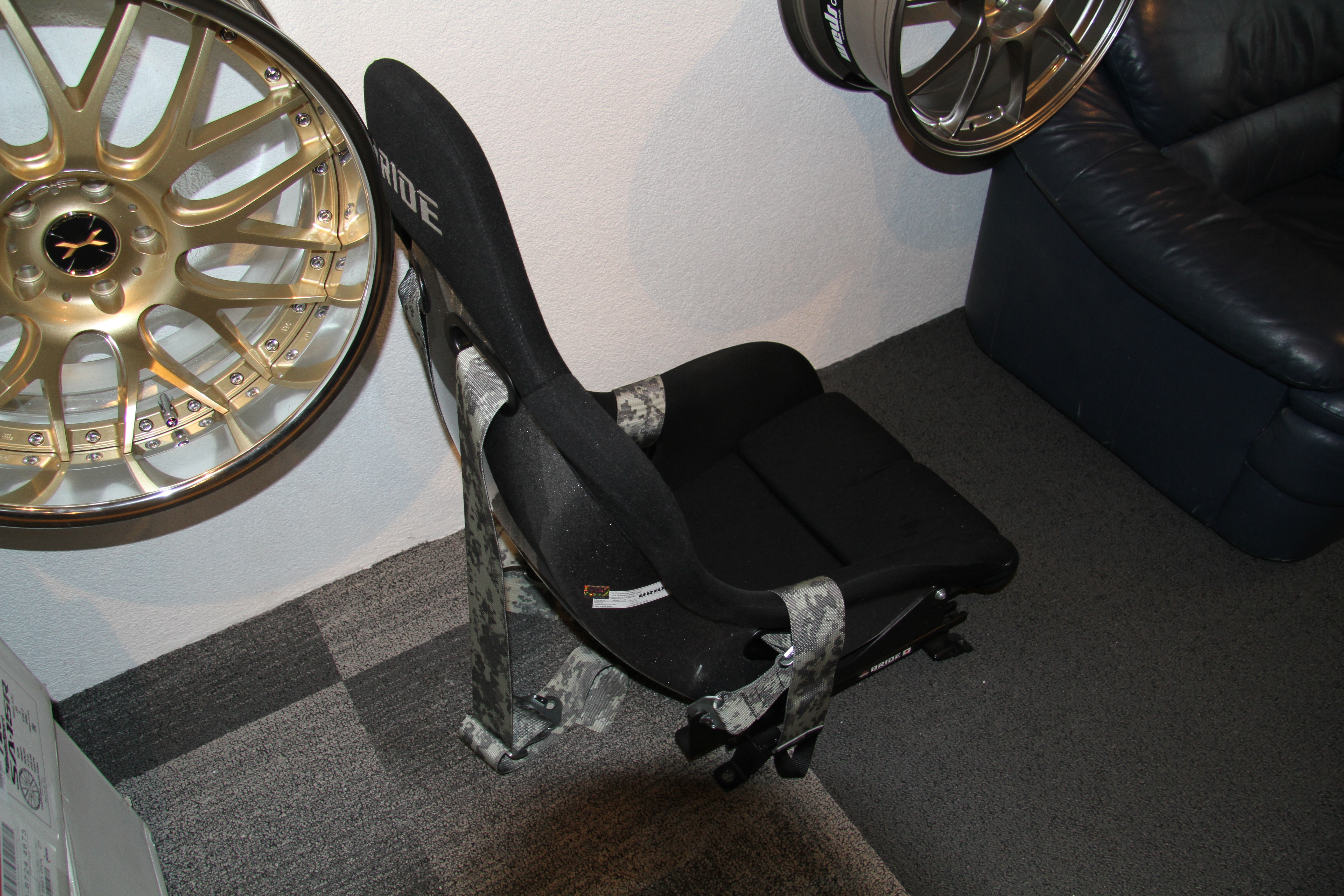 The Seat is out of FRP with a sparkling grey rear cover. Of course, it includes FIA homologations, so it can be used in official Racing.
Interestingly, as mentioned previously, this seat has already been used in 3 different cars. Each time, only a seat rail had to be purchased in order to re-use it in different cars. This makes installations very easy. As you can see, even after a few years of use, the quality of the product is surprisingly keeping up to expectations.
Now lets get back to the Toyota Chaser JZX100 Exectutive demo-car. For Swiss readers, have you ever seen the interior of a JZX100?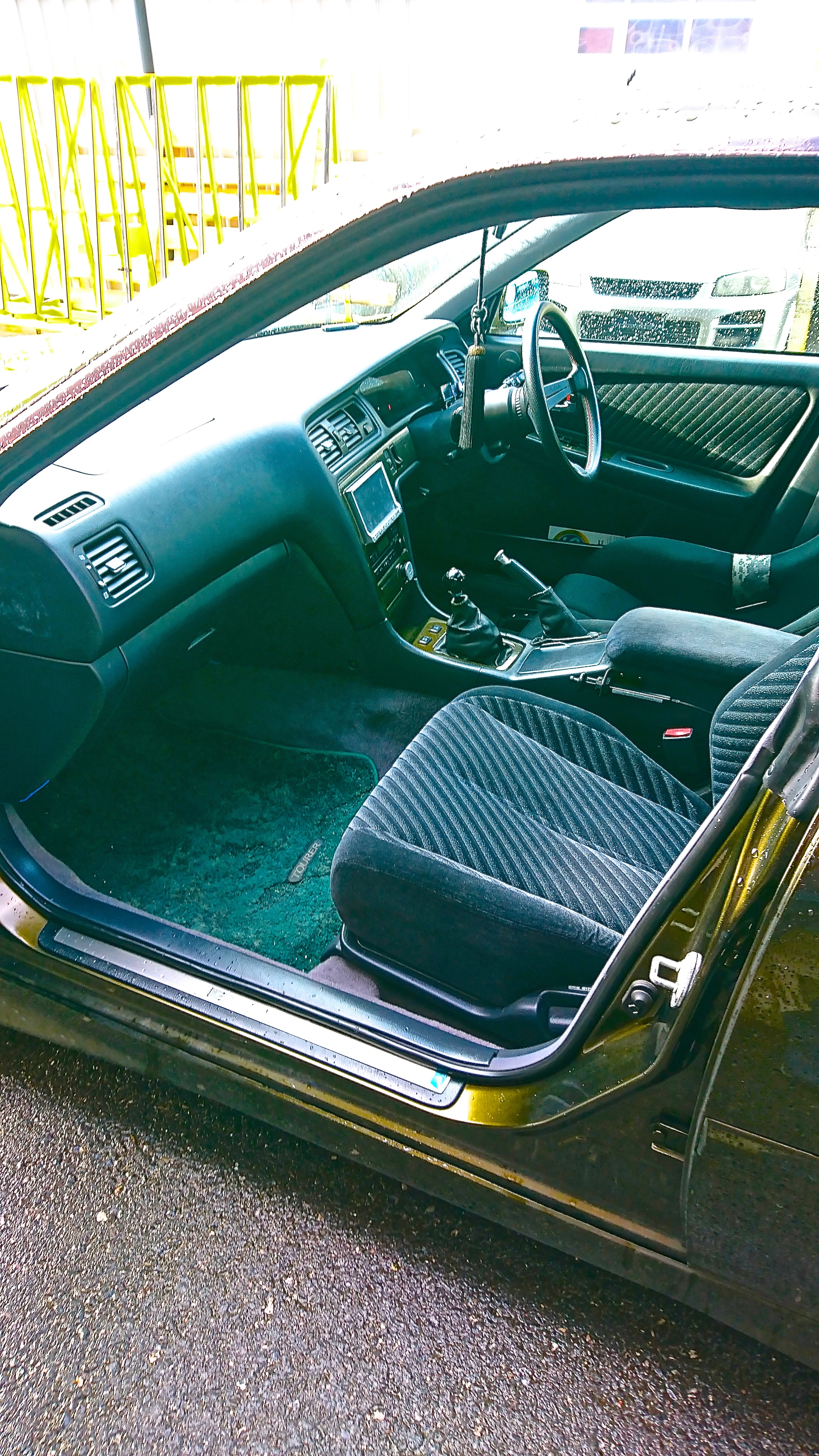 The nineties interior in all its pride and joy :-)
As you can see, the interior may be "old-school" but it has lots of room for passengers.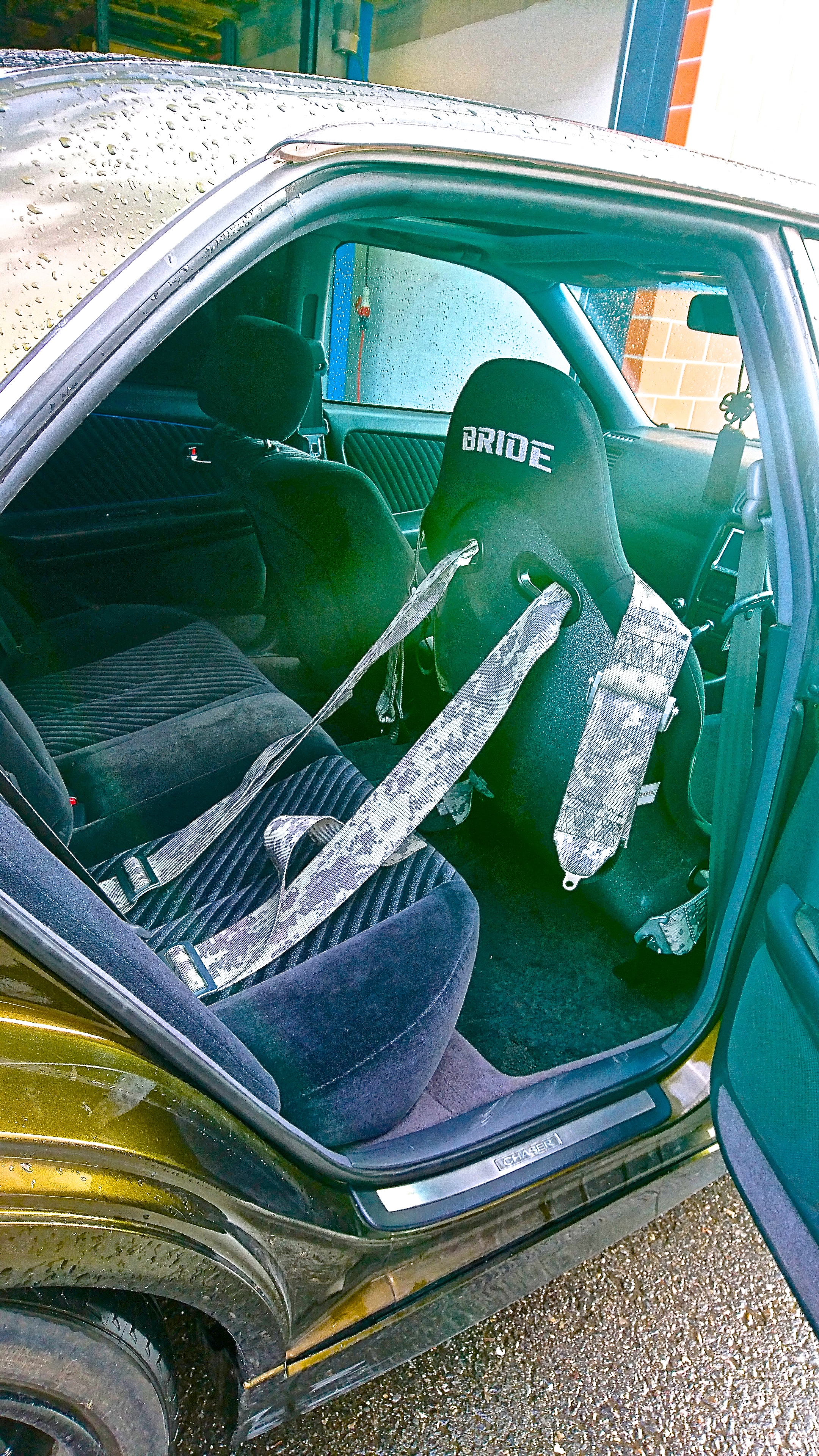 What do you guys think of the Urban Camouflage Racing harnesses by HPI Japan? We love this color combo combined with the interior color and the color of the BRIDE ZETA III XL Racing Seat.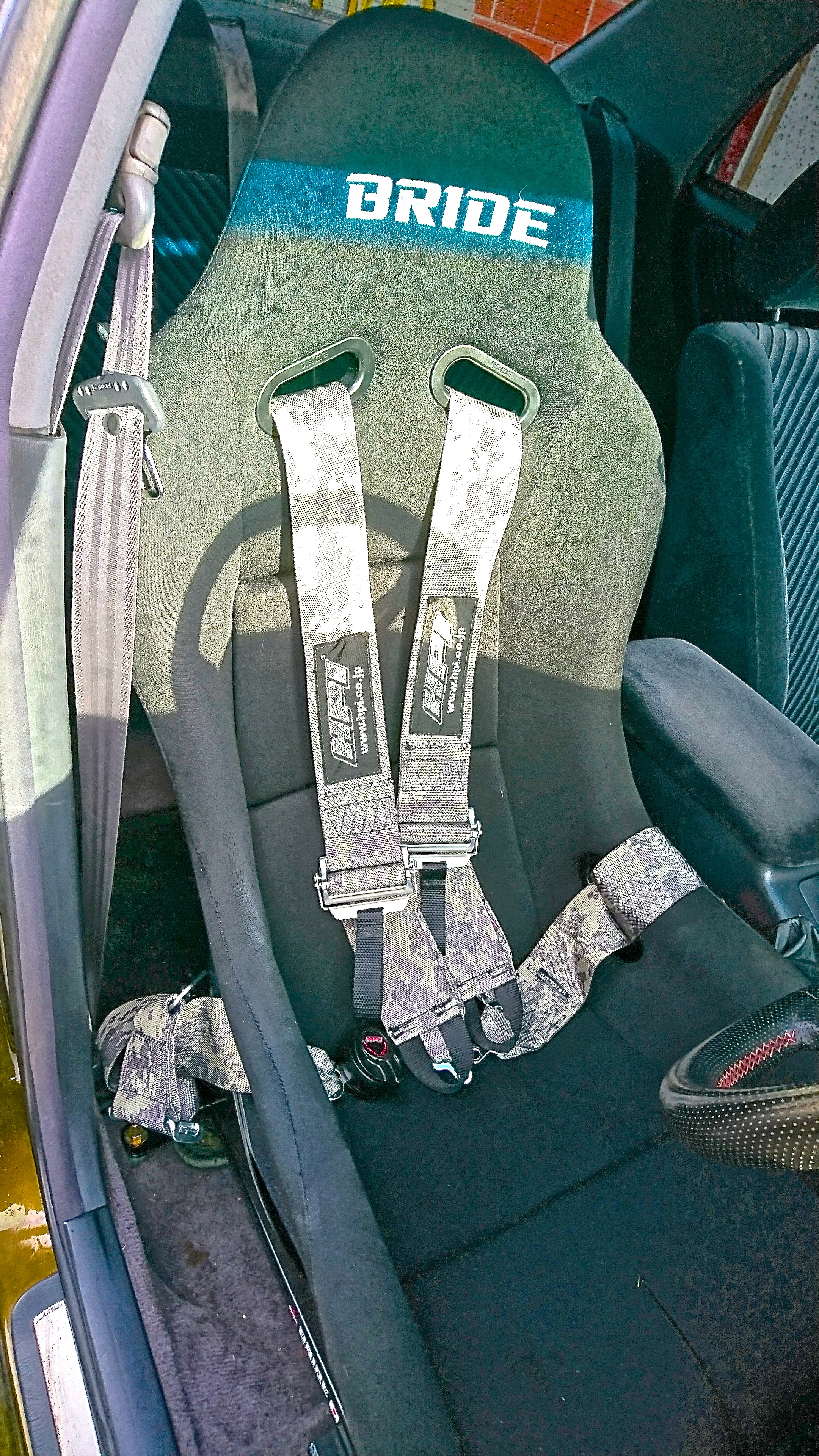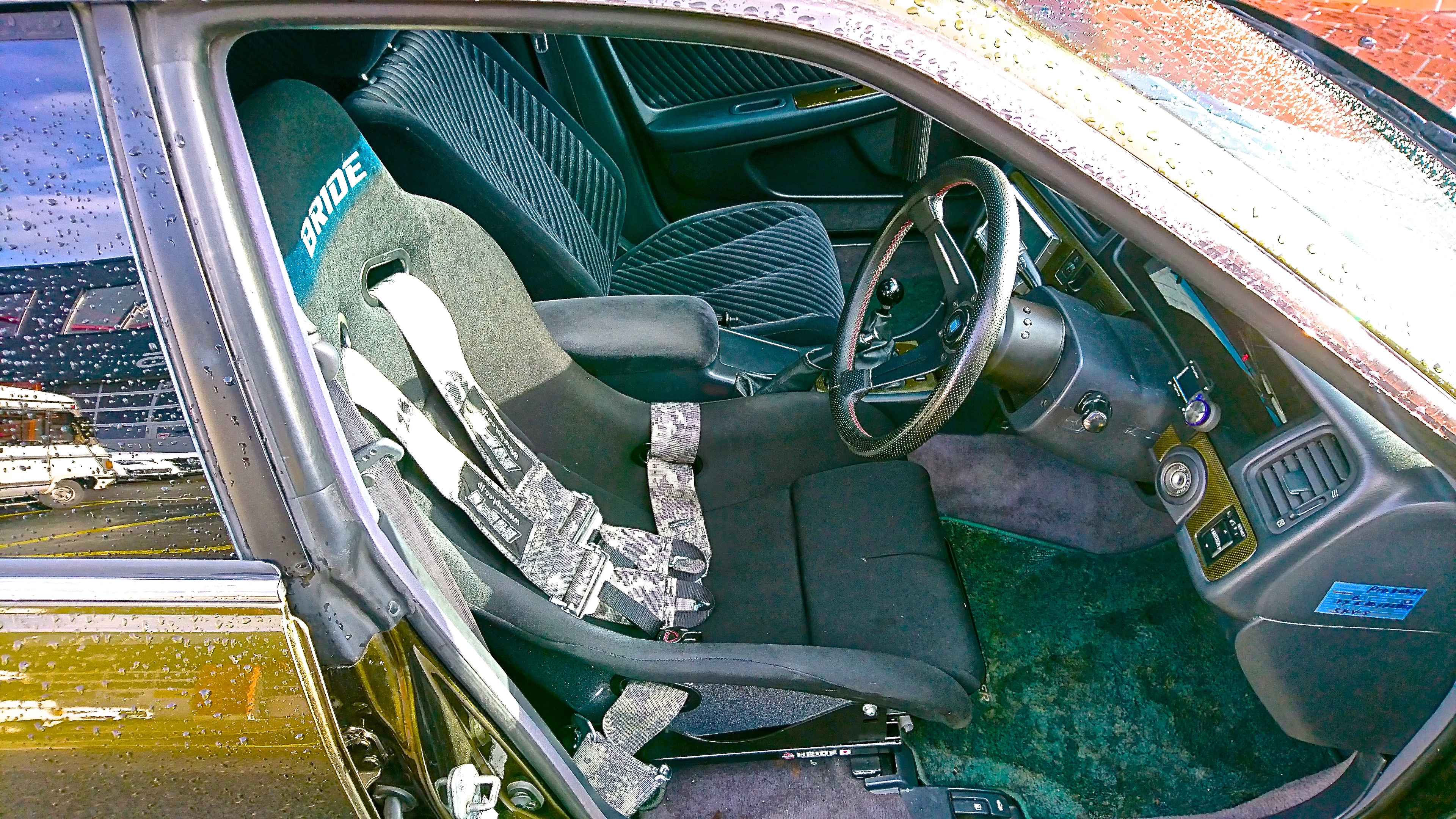 The final result is rather satisfiying with the Nardi steering Wheel with perforated lether in 350mm. What do you guys think?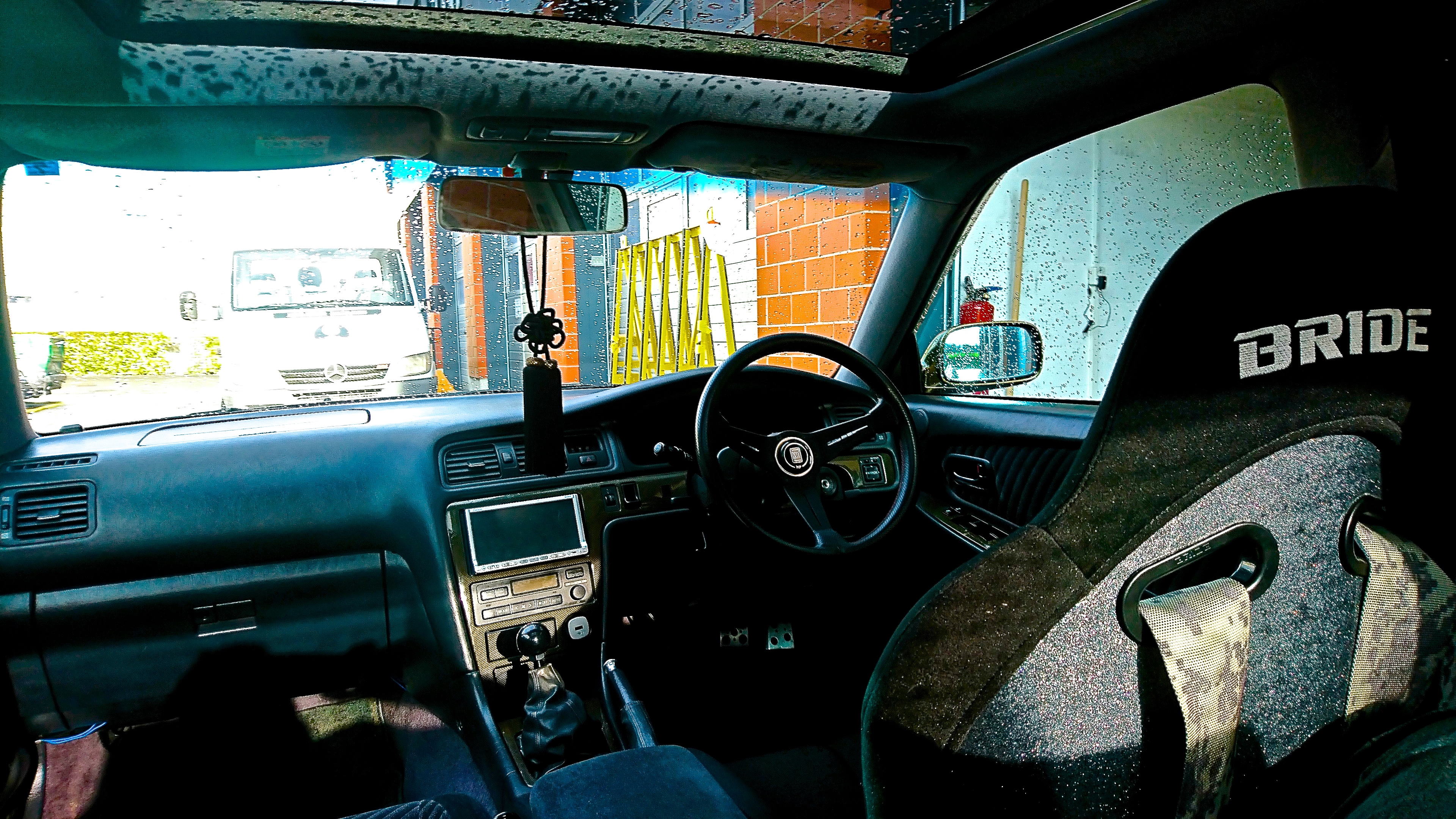 Products shown in this article (click to see them on our website):
Nardi steering Wheel with perforated lether in 350mm
Urban Camouflage Racing harnesses by HPI
This brings this episode of the interior to an end.

Ps. Look forward to seing the Wheels and Exhaust go ;-)
The name of the project is: Exective Drift Car. Hashtag: #Hanshinexecutivedriftcar

To be continued!
Do not hesitate to post a comment and/or share this article and follow us on social media.
Hanshin-Imports Facebook: Hanshin-Imports Sàrl
Instagram: @hanshinimport
Owner: Jesse Facebook Instagram: @jesse_yaroo
Photo Credits: Jesse Handschin