(Pour les francophones, une traduction en Français se trouve plus bas)
*English*
Dear Customers and Partners,
In the beginning of 2017 we visited the Tokyo Auto Salon #TAS and we managed to build a new successful partnership with the Company/Brand RS-R!

As you may have heard of them but RS-R is the largest and most successful Spring manufacturer in Japan who works with Manabu Orido, Tetsuya Hibino and Fredric Aasbo.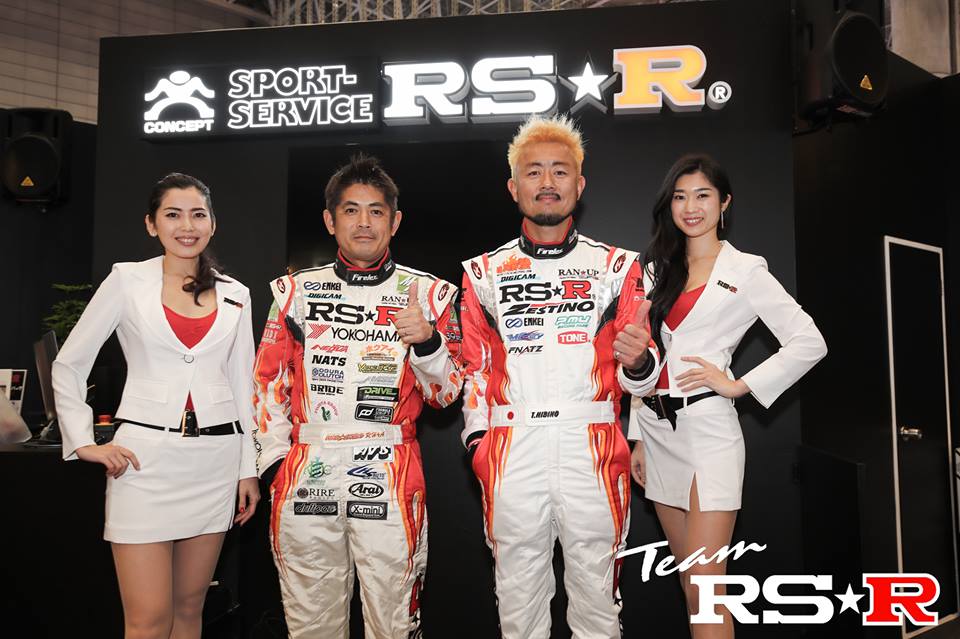 Right: Manabu Orido, left: Hibino Tetsuya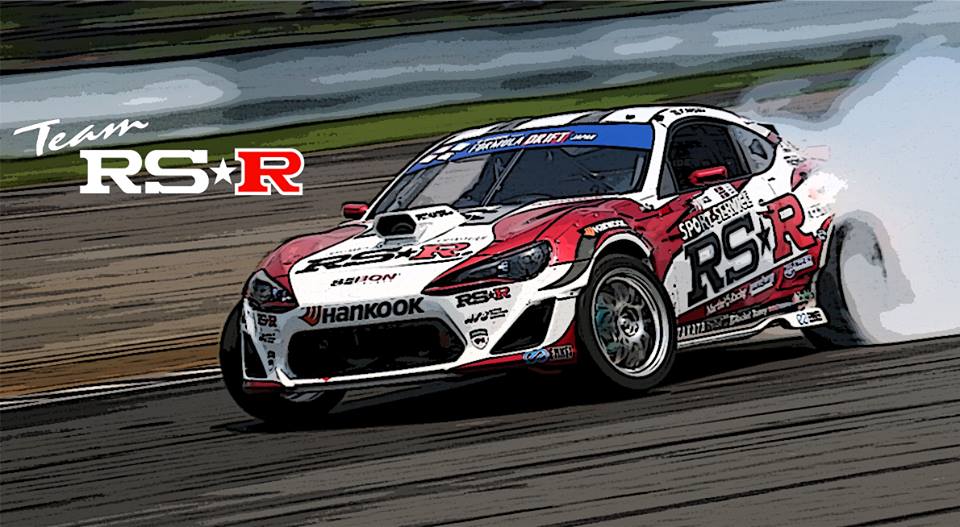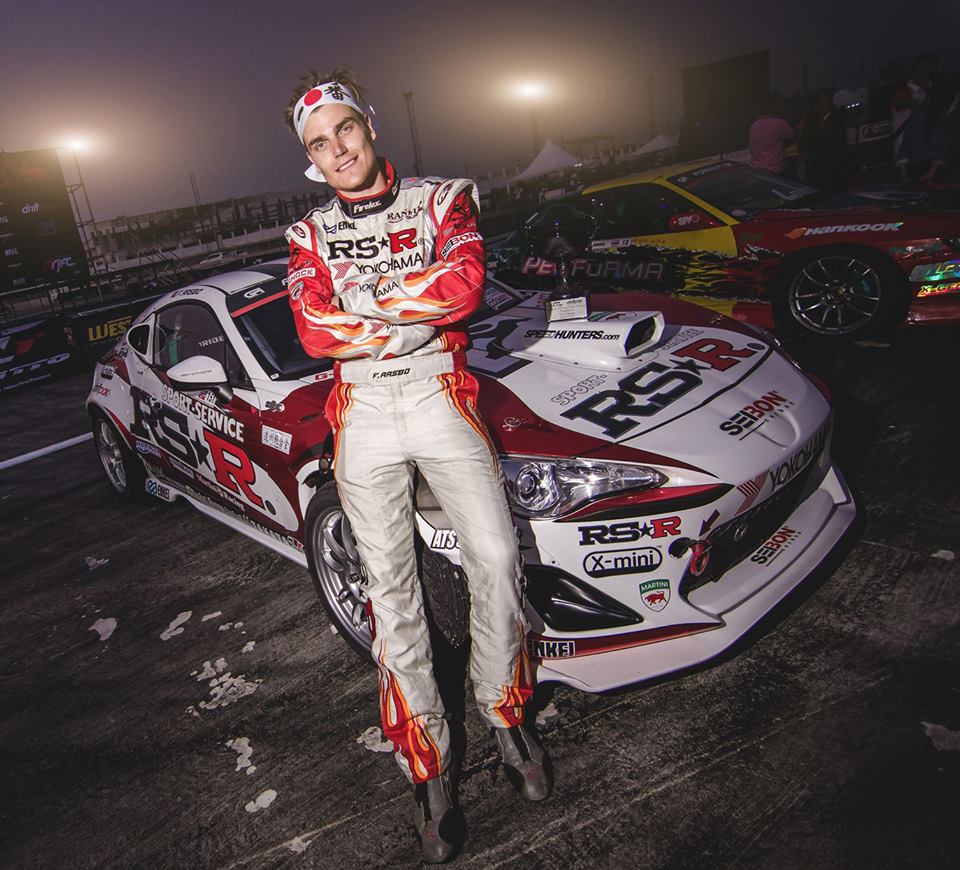 Fredric Aasbo and the RS-R Japan Drift Demo Car, GT86
We are very proud of this partnership and are very much looking forward to bringing their products to you as their sole distributor in Switzerland.
RS-R offers products such as:
Lowering springs (steel or titanium treated)
Coil-over springs
Sway bars
Coil-overs
and many other suspension components.
In the beginning we will be focusing on their lowering springs. The reason we decided to do so is because we want to offer all our customers that don't want to spend large amounts of money on coil-overs to have the possibility to get the best Japanese made lowering springs in the market!
With Swiss homologation included for road use!!!
Brace yourselves...we will be having a Launch discount campaign for the Swiss market so make sure to stay tuned if you're in the market for some Jdm lowering springs for your ride!
In the mean while, check the range we are currently adding to the web-shop (as quickly as possible) and make sure to ask us if you can't find some for your car!!! We promise to add them in the following 48 hours (if applicable).
Find out about RS-R products here
-------------------------------------------------------------------------------------------------------------
*Français*
Chers Clients, Chers Partenaires,
Au début de l'année 2017, lors de notre visite au Tokyo Auto Salon, nous avons le plaisir de vous annoncer que nous avons noué un nouveau partenariat avec l'entreprise RS-R Japan.

Comme vous le savez certainement, RS-R est le plus grand fabricant de ressorts au Japon et celui-ci travaille étroitement avec les athletes du Sport automobile tels que Manabu Orido, Tetsuya Hibino and Fredric Aasbo.
Nous sommes très fiers de ce partenariat car nous allons pouvoir vous apporter de nombreux produits que cette entreprise developpe, en tant que leur distributeur exclusif pour la Suisse!
Ils offrent des produits tels que:
Les ressorts courts (en acier ou en alliage de titane)
Les ressorts de suspensions/combinés filetés
Les barres anti-rouli
Les suspensions/combinés filetés complets
Ainsi que beaucoup d'autres éléments de suspension
Notre idée initiale est de se focaliser sur les ressorts courts. L'explication derrière ce choix est que nous voulons offrir une solution à nos clients qui ne souhaitent pas dépenser de larges sommes d'argent pour des suspensions filetées. L'autre optique est de proposer, comme d'habitude, de la marchandise japonaise (jdm) pour votre véhicule et pourquoi pas le faire alors que nous avons certainement les meilleurs ressorts courts japonais du marché!
Qui plus est, avec une homologation pour l'usage routier en Suisse incluse!!!
Préparez-vous... nous allons avoir une campagne de lancement avec un rabais considérable pour lancer la marque sur le marché Suisse. Donc suivez-nous de pret si vous êtes à la recherche de ressorts courts JDM avec homologation CH pour votre voiture.
Dans l'intérvalle, jettez une oeil sur l'assortiment que nous sommes en train d'ajouter à notre boutique en ligne (au plus vite) et n'hésitez surtout pas à nous notifier (par email/téléphone/SMS/Pigeon voyageur ou autre) si vous ne trouvez pas un jeu de ressorts pour votre véhicule. Nous garantissons que dans les 48h nous ajouterons ce que vous recherchez à notre site (pour autant que ce soit disponible).
Découvrez les articles RS-R IÇI
Par ailleurs, vous pouvez même laisser un commentaire à cet article avec le model de voiture sur lequel vous aimeriez installer des ressorts courts et nous pourrons ainsi directement mettre le site à jour!